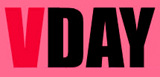 V DAY is the organization started by Eve Ensler in 1998 to end violence against women and girls.

V TO THE TENTH
- an international tenth anniversary event - will spotlight the women and girls of New Orleans.

April 1 through 10 In New Orleans city-wide events with performances, parties, dialog and get-downs in the community centers and organizations run by and serving women and girls.

Events culminate in the V TO THE TENTH celebration, a star-studded extravaganza at the Superdome
April 11th & 12th

http://www.vday.org

C
C


Contemporary Arts Center is a multidisciplinary arts center dedicated to presentation, production and promotion of the art of our time, artists and emerging art forms exploring the diverse culture of New Orleans communities and touring exhibits.
900 Camp Street
New Orleans, LA 70130
504-256-3832

www.cacno.org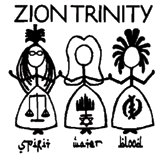 ZION TRINITY is an international vocal group of three women from New Orleans who are teaching songs and percussion of Kenya, Nigeria, and Ghana to understand and experience "in our bones" the historic, ancestral and spiritual roots evident in New Orleans culture.


MORE ZION TRINITY INFO
If you are a girl, 12 to 18 years old in Greater New Orleans or a volunteer who would like to join us and help create an original play for the historic V - DAY event in April, call Brenda Currin
at 347 - 668 - 2562.